Current Base map
This map shows all of the Conservancy's land holdings, which are shown in three "Reserve Area" assemblies.
Also provided are the acquisition date and acreage of each tract of land.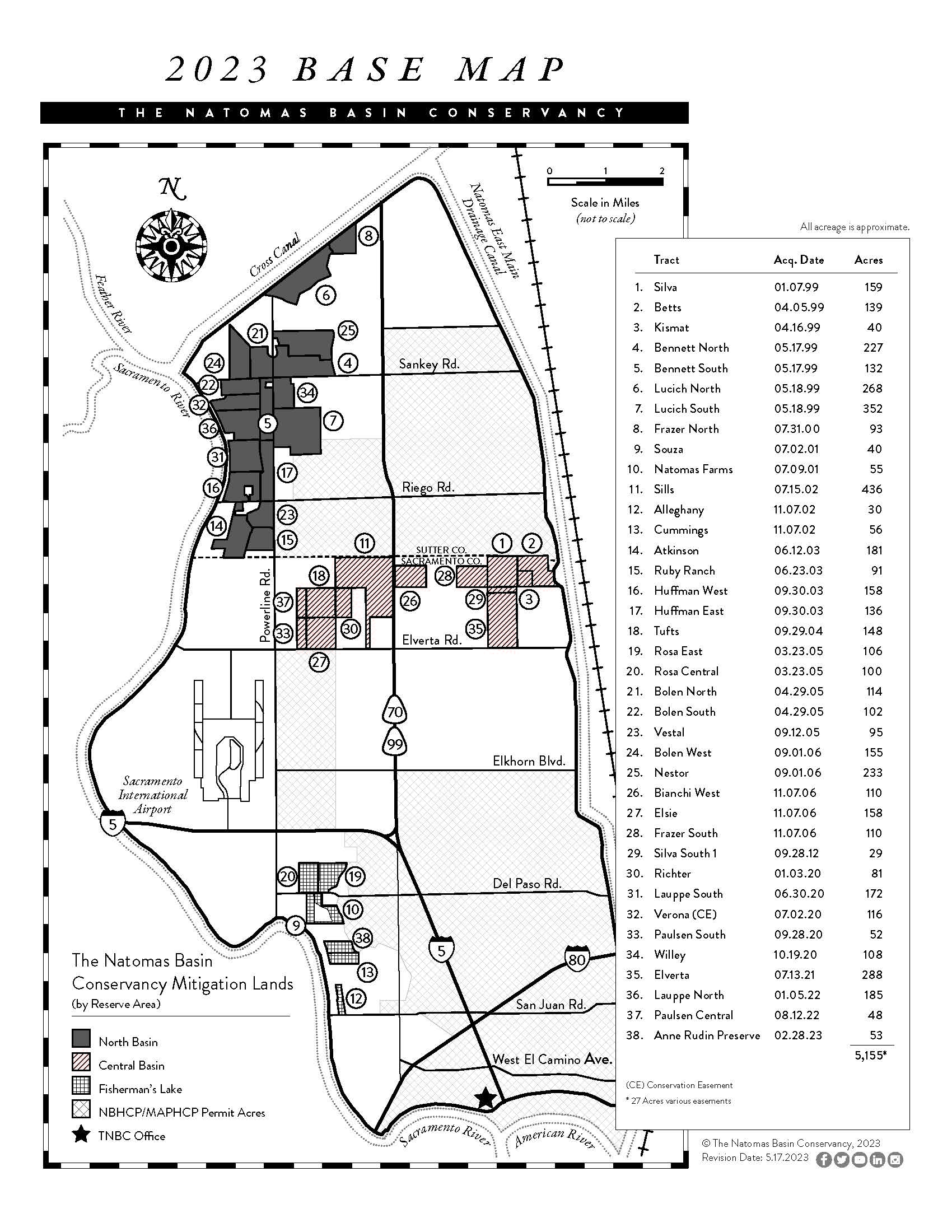 Historic Land Acquisition Maps
These maps provide a record of Conservancy land holdings and Conservancy initiated land acquisitions. Select below for the year you'd like to see the Conservancy land acquisitions.